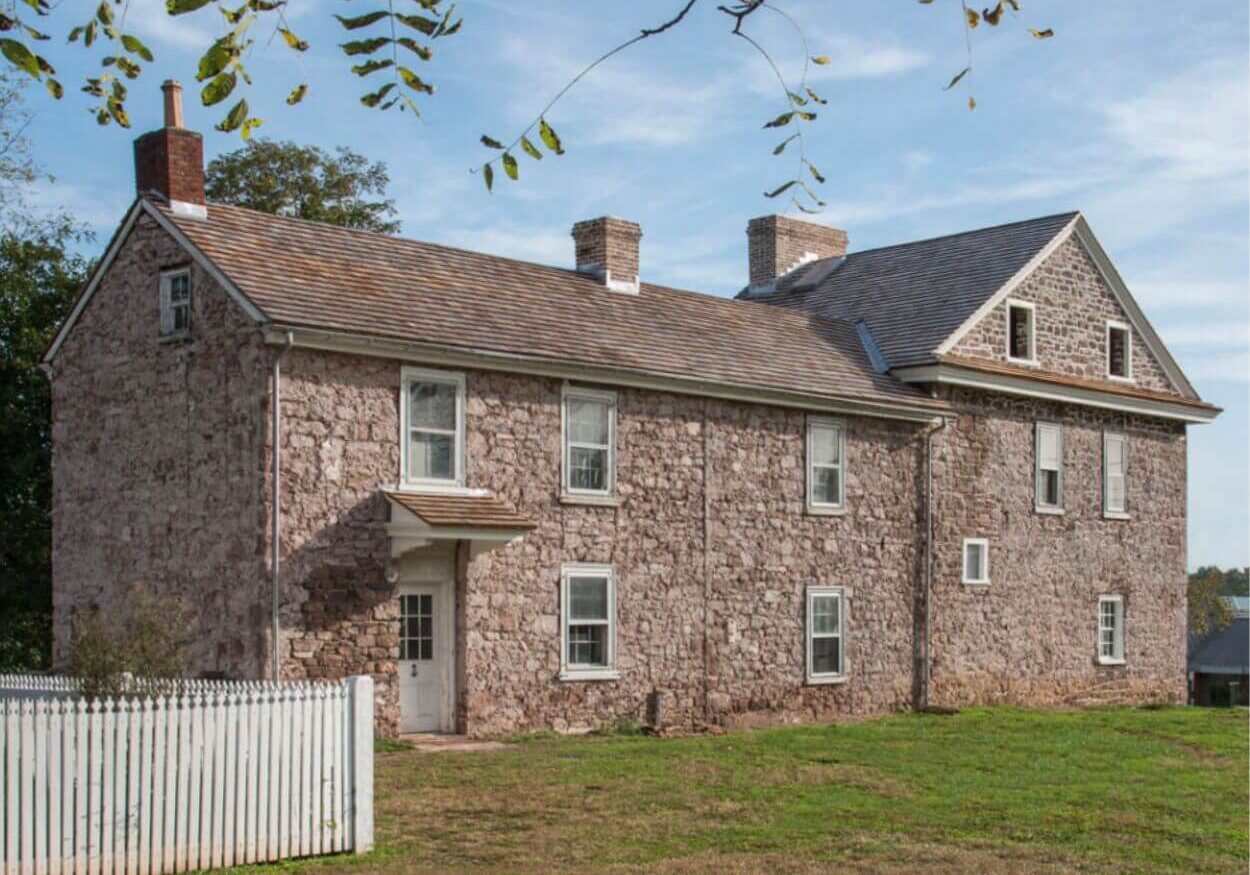 151 W. Main Street | Trappe, PA
The Speaker's House was home to Frederick Muhlenberg and his family from 1781 to 1803. Frederick is best known as the first Speaker of the U.S. House of Representatives; he was also speaker of the Third Congress.
The house is currently undergoing restoration. Guided tours are offered during special events and by appointment; contact [email protected] to schedule.
Behind the house is a Pennsylvania German kitchen garden; we sell heirloom produce from the garden at our weekly farm stand on Saturdays from June to October.
The Speaker's House was the home of Frederick and Catharine Muhlenberg
Born in Trappe in 1750, Frederick Muhlenberg is best known as the first Speaker of the U.S. House of Representatives. He was also a pivotal figure in local history, serving as the first president judge, recorder of deeds, and register of wills when Montgomery County was established in 1784. For several years his home in Trappe was a de facto center of government, until Norristown became the official county seat.
In the early 2000s, his house was nearly torn down, but a grassroots effort by local citizens saved the building and its 1.9 acre property. A nonprofit organization was then formed to manage its restoration and development into a historic site; it is now part of Historic Trappe.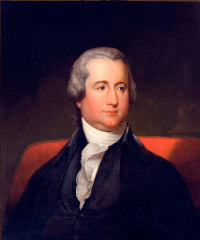 Frederick Augustus Conrad Muhlenberg, second son of renowned Lutheran pastor Henry Melchior Muhlenberg, was born in Trappe, Pennsylvania, on January 1, 1750. Sent with his brothers Peter and Henry to the University of Halle, Germany, in 1763, Frederick returned to America in 1770 and was ordained a Lutheran minister. On October 15, 1771, Frederick married Catherine Schaeffer, the daughter of wealthy Philadelphia sugar refiner David Schaeffer.
Frederick served congregations in the area of Schaefferstown, Pennsylvania, before accepting a call to New York City in 1774. With talk of revolution beginning in 1776 and fear that the British might seize New York, Muhlenberg moved with his wife and children to his parents' home in Pennsylvania. After struggling to make ends meet without a regular call as a minister, Muhlenberg decided to enter politics and in 1779 became a member of the Continental Congress.
From 1780 to 1783, he was Speaker of the Pennsylvania General Assembly. When Montgomery County was established in 1784, Muhlenberg was appointed the first Recorder of Deeds and Register of Wills, in addition to serving as a justice of the peace. In 1787, Muhlenberg presided at the state convention to ratify the U.S. Constitution. Elected as a representative to the first U.S. Congress in 1789, Muhlenberg was chosen to be the first Speaker of the House. While Speaker, he also became the first signer of the Bill of Rights. Muhlenberg was elected to the next three congresses, serving again as Speaker during the Third Congress.
In 1796, Muhlenberg cast the tie-breaking vote as chairman of a House committee to ratify the Jay Treaty, in an effort to improve post-war British-American tensions. Muhlenberg's vote ended his rising political career because the treaty was unpopular with many Americans, so much so that Muhlenberg was actually stabbed by his own brother-in-law over his vote. He survived the attack but was not nominated to the next congress. In 1799, he was appointed Receiver General of the Pennsylvania Land Office and moved to Lancaster, then the state capital, and lived there until his death in 1801.