A selection of artifacts from The Speaker's House Archaeology Field School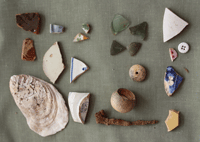 Artifacts provide information about daily life, including what people ate, the kinds of ceramics and glass they used, and even the type of nails used to build their houses.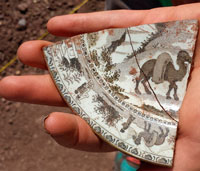 Fragments of a small plate decorated wit ha transfer printed design of camels and pagodas were found during the 2015 field school.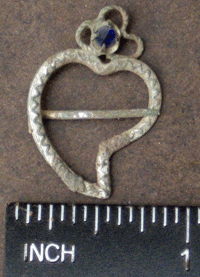 The heart-shaped silver pin was found near the remains of Muhlenberg's general store and may have been an item he sold.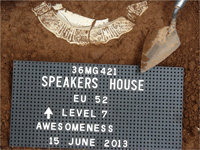 This large section of a dinner plate rim was found near the kitchen door. It dates to the 1760s and may have been used by the Muhlenberg family