Donate today to help us complete the restoration of the Speaker's House by the America 250 in 2026.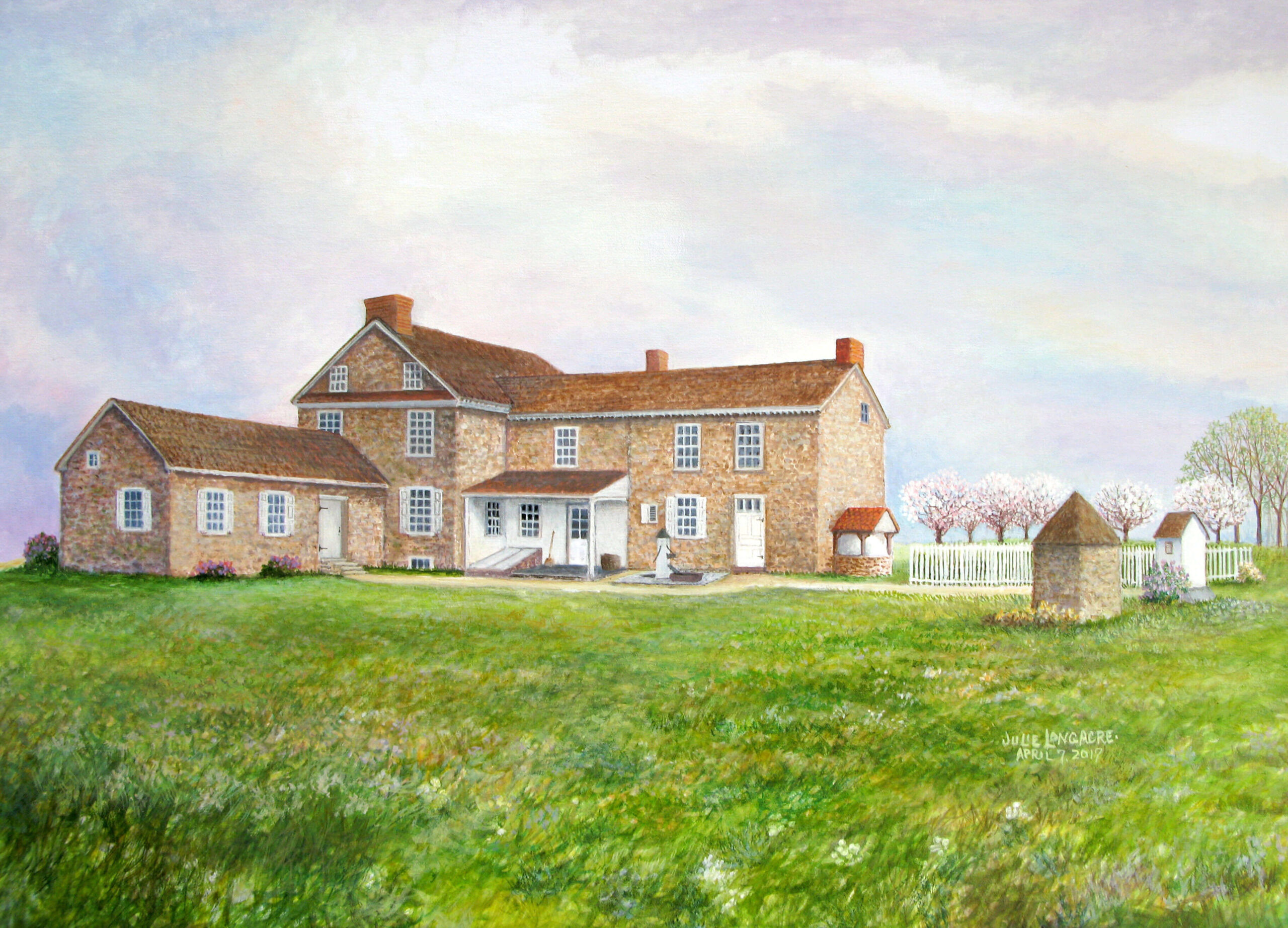 Artist's rendering of the Speaker's House as fully restored.
Painted by Julie Longacre
Speaker's House restoration progress since 2006
Make a tax-deductible gift to Historic Trappe today and help us fulfill our dual mission of preservation and education.
Give to the Philip Bradley Memorial Fund and support acquisitions for the museum collections.

Give to the Bridgie Daller Fund and support our summer internship program to engage young people in local history.
Here are a few ways you can help Historic Trappe:
You can make a tax-deductible donation using the button at the top of this page. Consider becoming a member of Historic Trappe as well. Annual membership dues help us fund our restoration and community outreach programs. Members receive email updates, newsletters, and advance invitation to the annual meeting and special events.
Volunteers built this organization and continue to keep it active by contributing their time and expertise. Serve on one of our committees, be an ambassador at a special event, roll up your sleeves at one of our clean-up days, and help spread the word about our amazing history!
In-kind donations of skilled labor are sought to help with our restoration projects and other activities. Please contact us if you are able to provide any of the following services:
- Carpentry repairs
- Landscaping (general property maintenance)
- Gardening
- Marketing and Graphic Design
Scout and service organization projects:
We have hosted many Eagle scout and community service projects and would welcome the opportunity to partner with your group! Please contact us if you have a specific project in mind or are looking for ideas.
Create your own legacy by leaving a bequest.
Historic Trappe is a 501c3 non-profit organization registered with the Pennsylvania Bureau of Charitable Organizations. All contributions are tax deductible to the extent allowable by law.