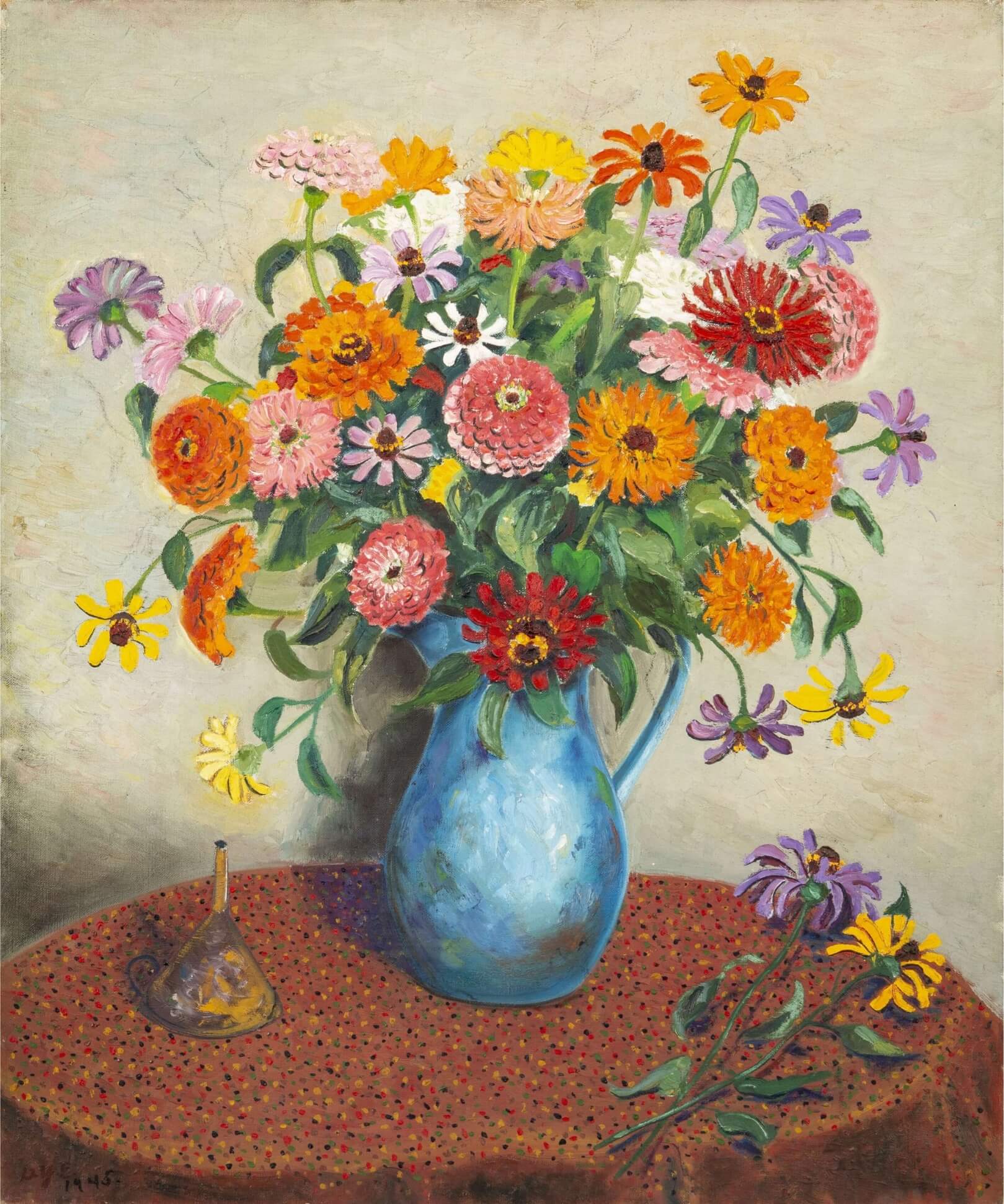 David Ellinger (1913-2003), Flowers I Grew, 1945. Oil on canvas, 30 x 25 inches. Collection of Dr. David Bronstein, photo by Michael E. Myers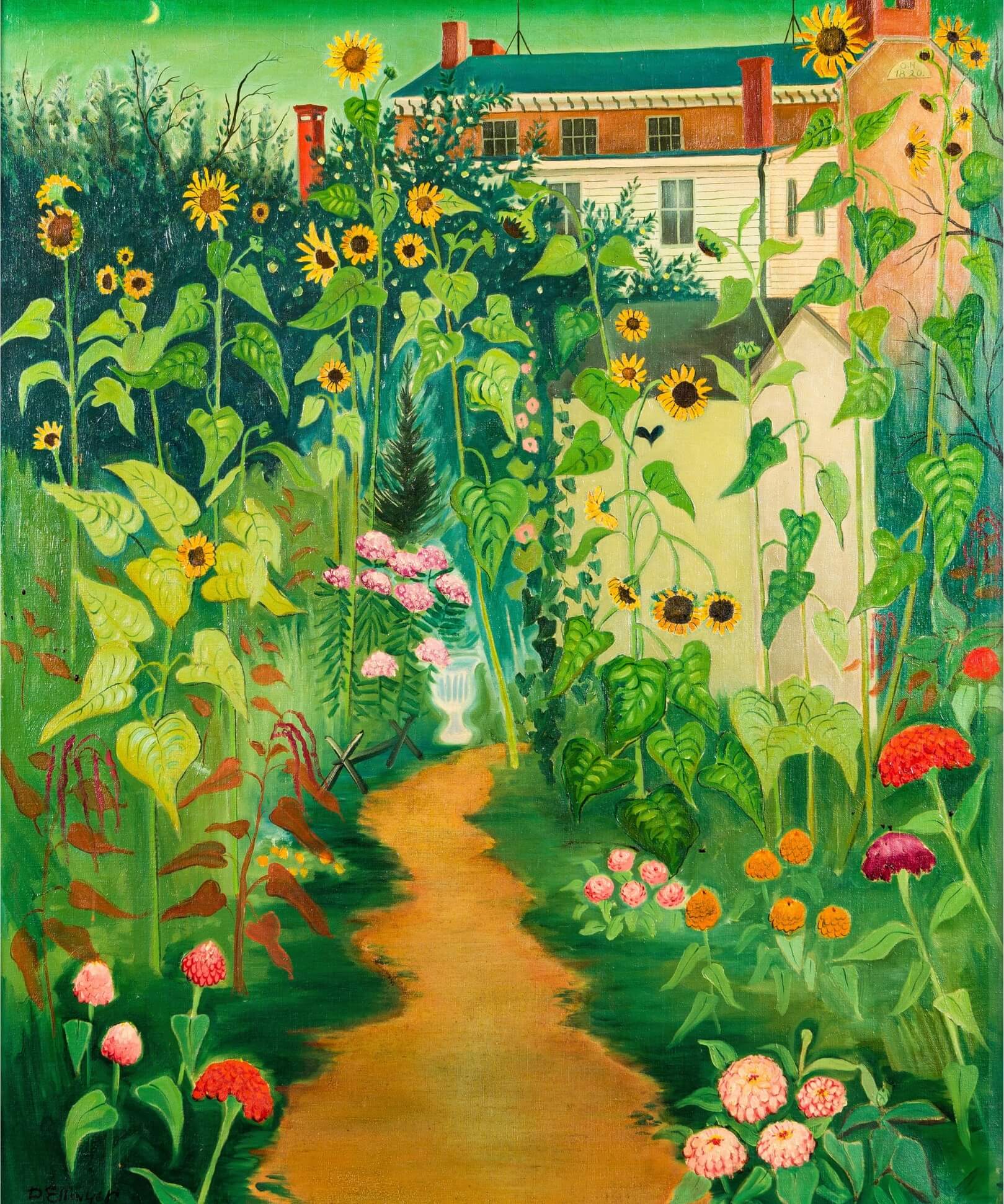 David Ellinger (1913-2003), Garden Path, c. 1945. Oil on canvas, 43 1/2 x 35 1/2 inches. Collection of Dr. David Bronstein, photo by Michael E. Myers
Current Exhibit - Dewees Tavern
Native Son: The Life and Art of David Ellinger
Native Son: The Life and Art of David Ellinger is a significant retrospective exhibition featuring nearly 100 works of art by local artist David Ellinger (1913-2003).
A self-taught folk artist, Ellinger grew up on his grandparents' farm in Trappe. From these humble beginnings, he embarked on a creative journey that would later become a bridge between generations and cultures. Ellinger's progress as an artist accelerated in 1935 when he joined the Works Progress Administration (WPA) to contribute to the Index of American Design project. His artistic prowess rapidly gained recognition, leading to a series of solo exhibitions in prominent art hubs such as Philadelphia and New York during the mid-1940s. Ellinger's paintings, depicting picturesque scenes of Pennsylvania German barns, country auctions, Amish family farms, and other rustic vistas, played a pivotal role in kindling widespread fascination with Pennsylvania German culture during the latter half of the 20th century. His work resonated deeply with an audience captivated by folk art and nostalgic reverence for an agricultural past. Characterized by vibrant colors and adorned with Pennsylvania German motifs, including birds, tulips, and hearts, Ellinger's art continues to captivate collectors of folk art and Americana.
Highlights include:
● Botanical drawings from 1927, created when Ellinger was a mere 14 years old.
● Impressionist landscapes and still lifes from the 1930s and 40s.
● River Brethren, a stark modernist rendering of a local meetinghouse from 1935.
● Garden Path, circa 1945, one of Ellinger's most extensive and detailed creations.
● Flowers I Grew, a still life painted shortly after Ellinger's first home purchase in 1945.
● Fertile Moon, circa 1950, a modernist portrayal of a Pennsylvania German farm.
● Cornucopia, 1958, one of Ellinger's earliest theorem paintings.
● Down Loudle Creek Way, circa 1967, depicts a wintry local farmstead scene.
A full color, 132 page exhibit catalog is also available for $30.
The Center for Pennsylvania German Studies, located at the Dewees Tavern, is open on Saturdays from 10 am to 4 pm and Sundays from 12 to 4 pm. For a tour outside these times, contact i[email protected] or (610) 489-7560 to make an appointment.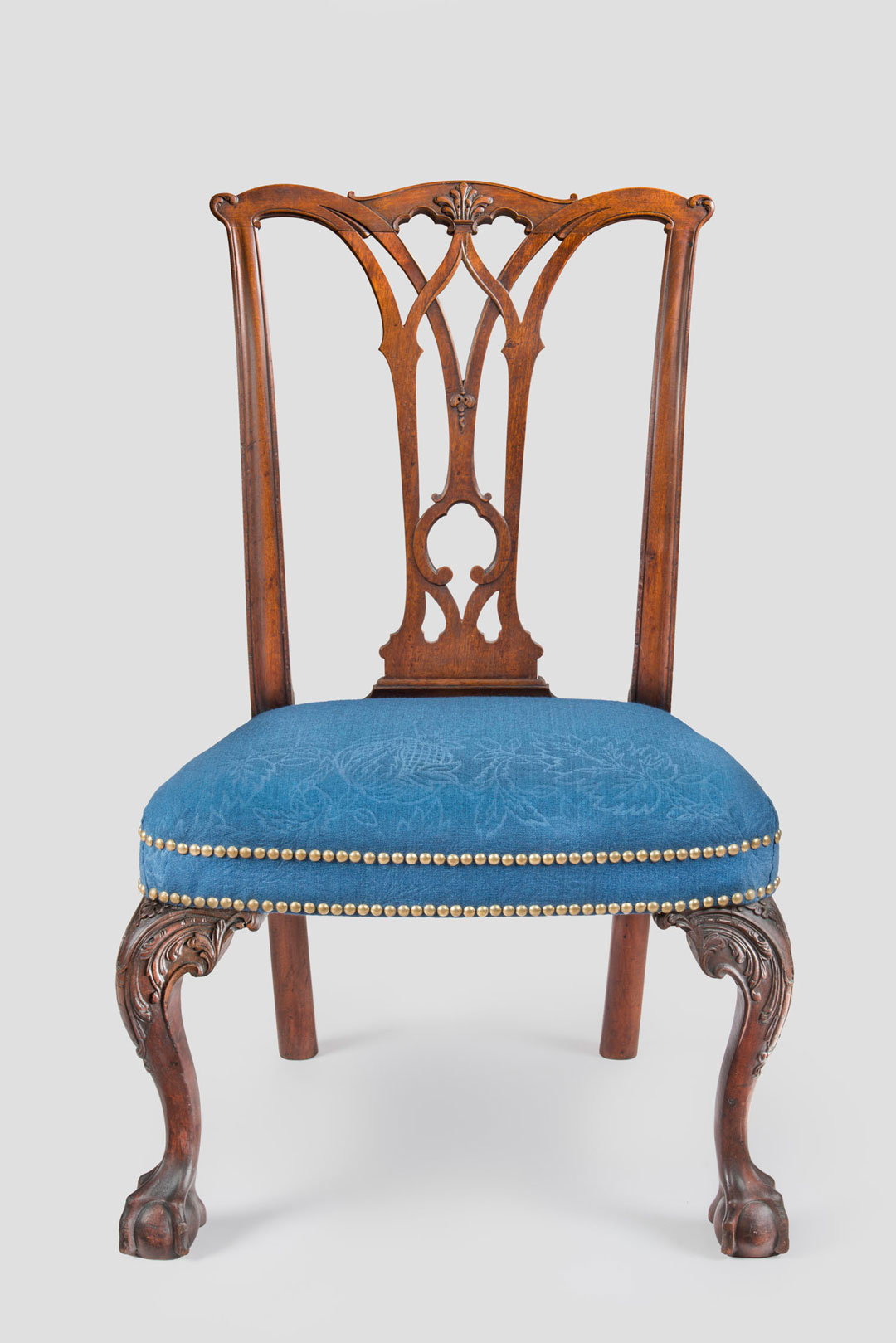 Current Exhibit - Henry Muhlenberg House
All Sorts of Chairs and Joiner's Work: Pennsylvania Furniture from the Dietrich American Foundation
Located in the second-floor gallery of the Henry Muhlenberg House, this exhibit features a dozen chairs and six case pieces.
Highlights include:
● A rush-seat chair retaining the original label of renowned Philadelphia maker William Savery,
● And a rare child-size Windsor armchair branded by Thomas Gilpin.
There is also a range of Queen Anne and Chippendale chairs with ornate carving, as well as an early Philadelphia chest-on-chest and a Chester County desk with line-and-berry inlay.
Admission to this exhibit is included with a guided tour of the Henry Muhlenberg House. Contact us at [email protected] to schedule a tour.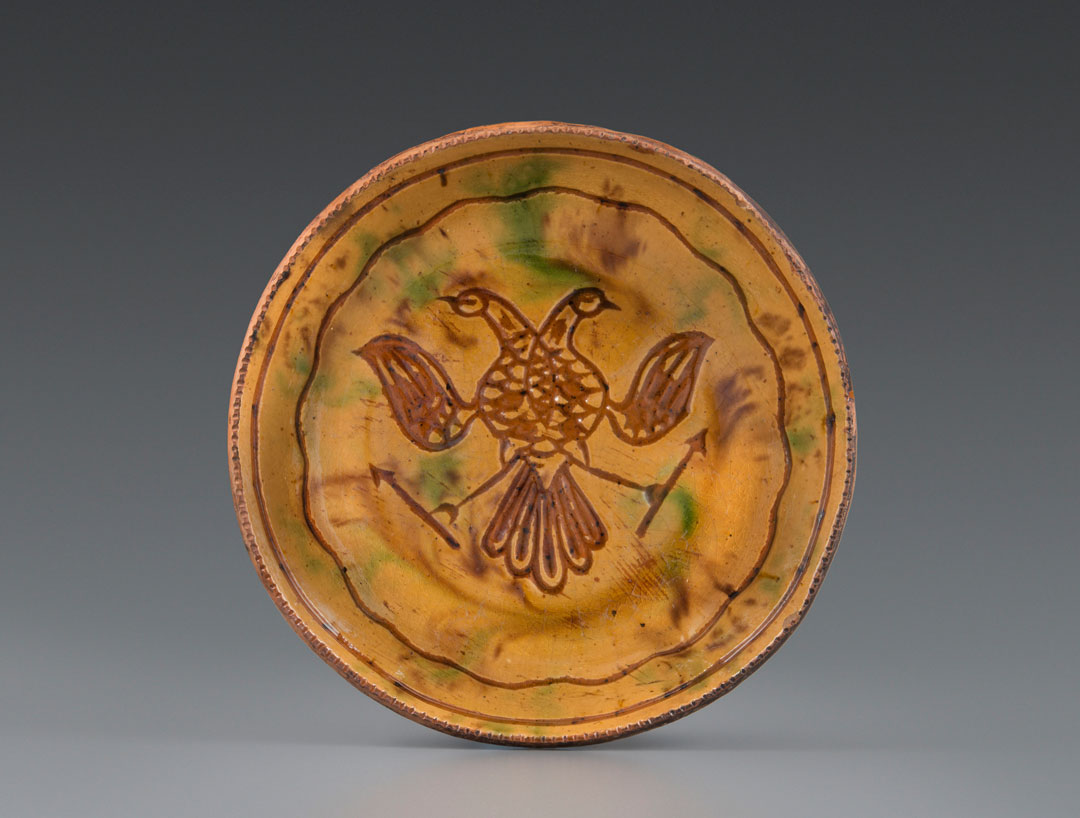 Redware plate attributed to Jacob Medinger. Private collection. Photo by Gavin Ashworth
From Hubener to Medinger: Redware Potters of Montgomery County 
This groundbreaking exhibition will explore the topic of Pennsylvania German redware with a focus on Montgomery County, Pennsylvania.