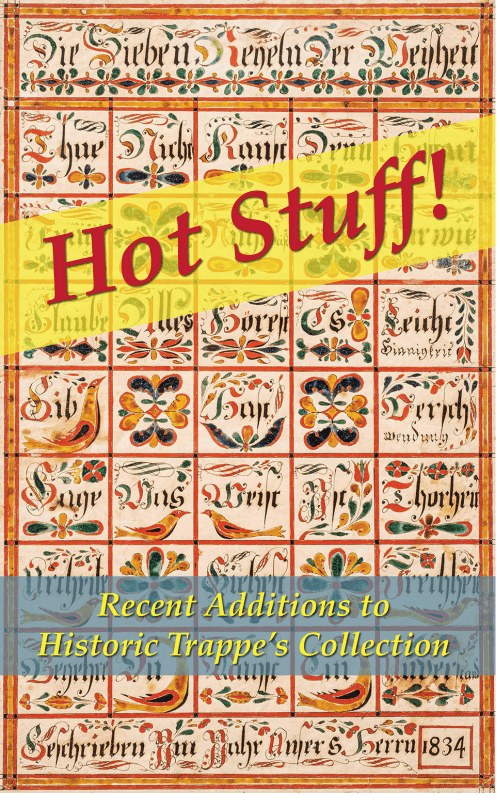 Current Exhibit - Dewees Tavern
Our current exhibit, the second at Historic Trappe's new Center for Pennsylvania German Studies, focuses on recent additions to the museum's collection.
Highlights include:
● Muhlenberg family portraits, silver, and an inlaid card table;
● A stunning painted chest and group of fraktur;
● Needlework and quilts;
● Redware including the only known signed and dated dish made by potter Georg Hubener;
● And the earliest known piece of sulfur inlay—a cradle dated 1753.
The exhibit also features objects acquired by a variety of methods, ranging from donations by private collectors to purchases made on Ebay. It also includes several treasures acquired with funds donated in memory of Philip W. Bradley, a longtime supporter of Historic Trappe.
The Center for Pennsylvania German Studies, located at the Dewees Tavern, is open on Saturdays from 10 am to 4 pm and Sundays from 1 to 4 pm. For a tour outside these times, contact [email protected] or (610) 489-7560 to make an appointment.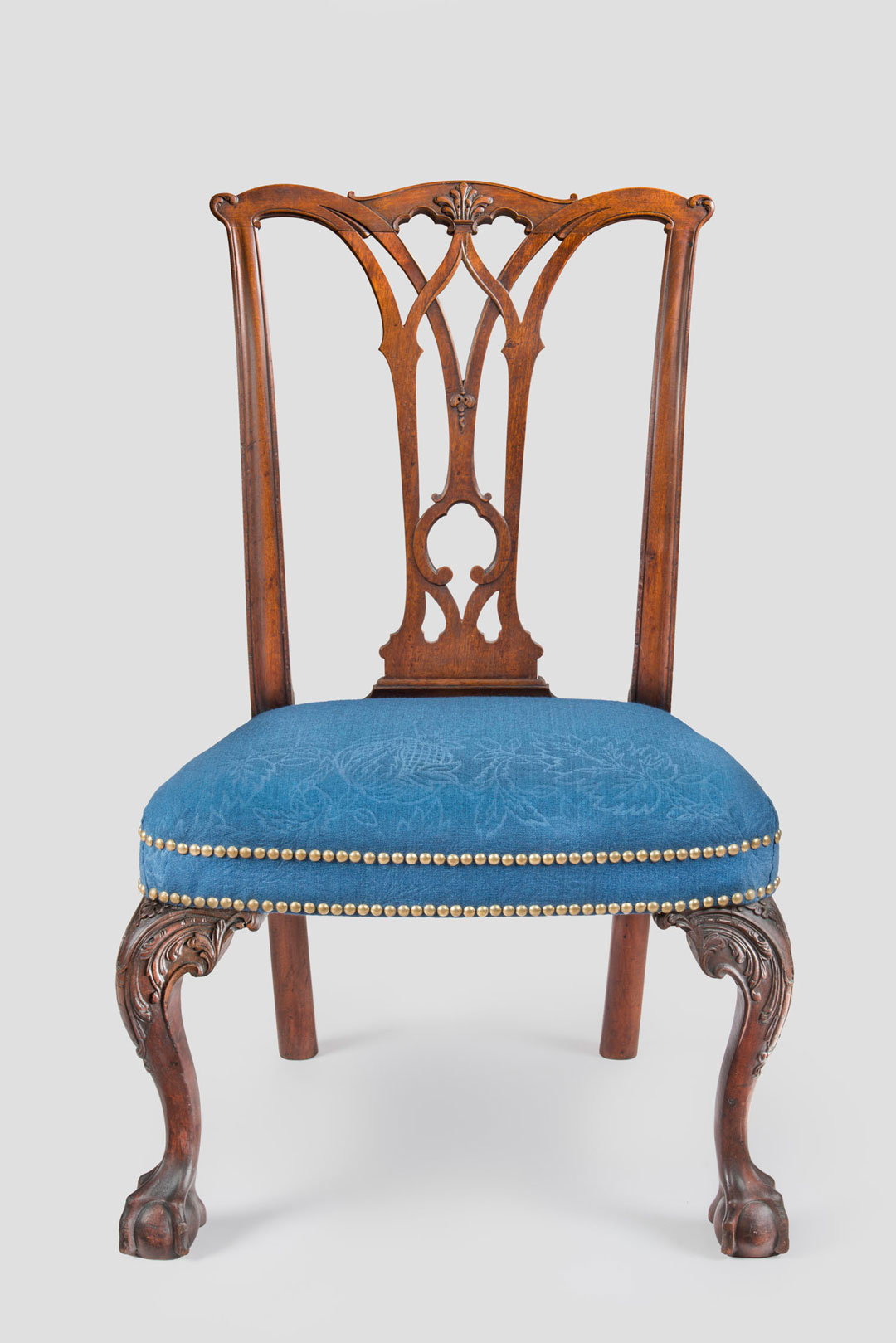 Current Exhibit - Henry Muhlenberg House
All Sorts of Chairs and Joiner's Work: Pennsylvania Furniture from the Dietrich American Foundation
Located in the second-floor gallery of the Henry Muhlenberg House, this exhibit features a dozen chairs and six case pieces.
Highlights include:
● A rush-seat chair retaining the original label of renowned Philadelphia maker William Savery,
● And a rare child-size Windsor armchair branded by Thomas Gilpin.
There is also a range of Queen Anne and Chippendale chairs with ornate carving, as well as an early Philadelphia chest-on-chest and a Chester County desk with line-and-berry inlay.
Admission to this exhibit is included with a guided tour of the Henry Muhlenberg House. Contact us at [email protected] to schedule a tour.
The Life and Work of David Ellinger
A longtime Trappe resident, David Ellinger (1913-2003) helped popularize Pennsylvania German folk art over his lengthy career as an artist and antiques dealer.