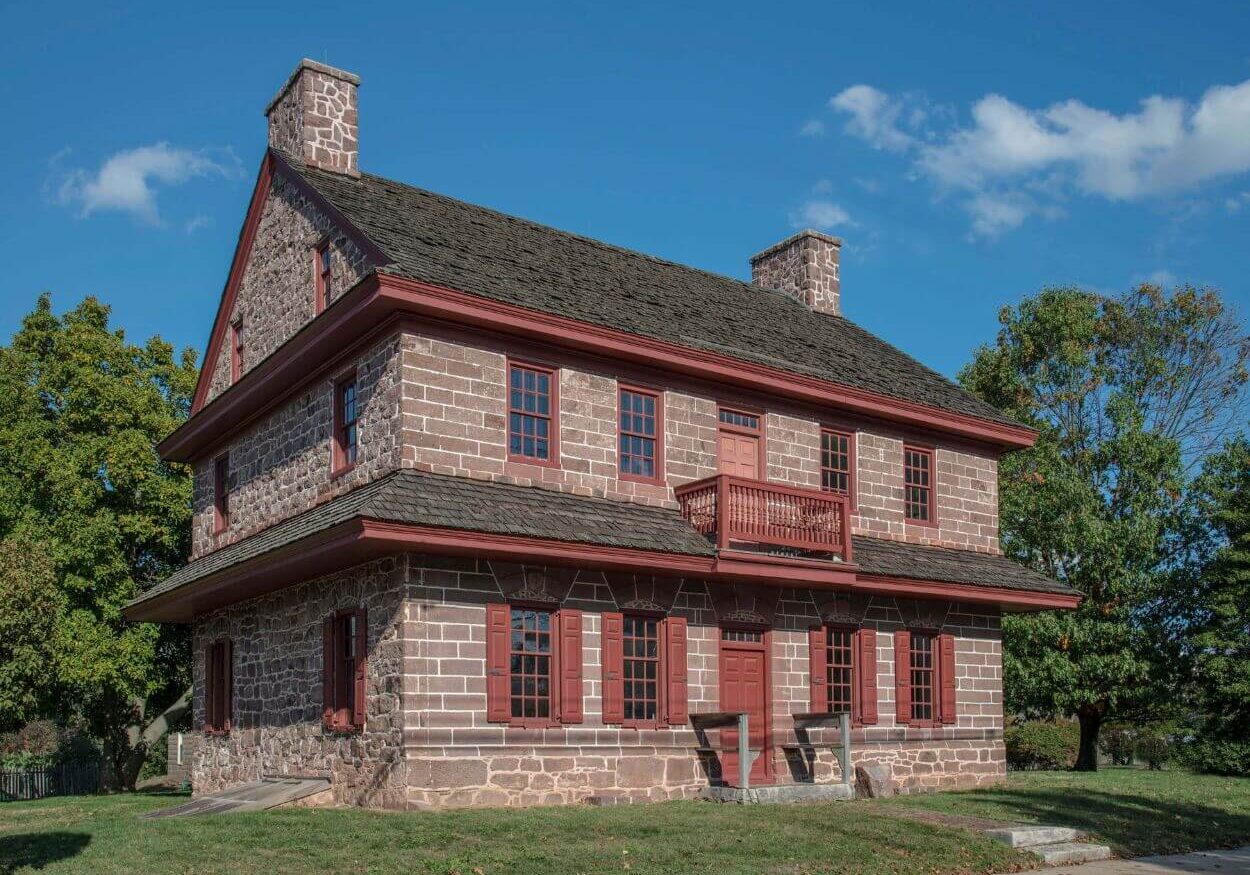 201 W. Main Street | Trappe, PA
Travel back in time to visit Lutheran minister Henry Muhlenberg at his beautifully restored home in the year 1787, when he and his wife Mary sold the house to their son, Peter Muhlenberg, and his wife Hanna. Experience three generations living under one roof together with indentured German and enslaved African servants.
The house is furnished with fine examples of Pennsylvania German and Philadelphia furniture, silver, and portraits—many from the Muhlenberg family—owned by Historic Trappe and on loan from Muhlenberg descendants, the Dietrich American Foundation, Wunsch Americana Foundation, and many private collectors and regional institutions.
The Muhlenberg House is open for guided tours on Saturdays from 10 am to 4 pm and Sundays from 12 to 4 pm. Please stop first at the Dewees Tavern to request a tour. For tour reservations outside these hours, contact [email protected] to schedule.