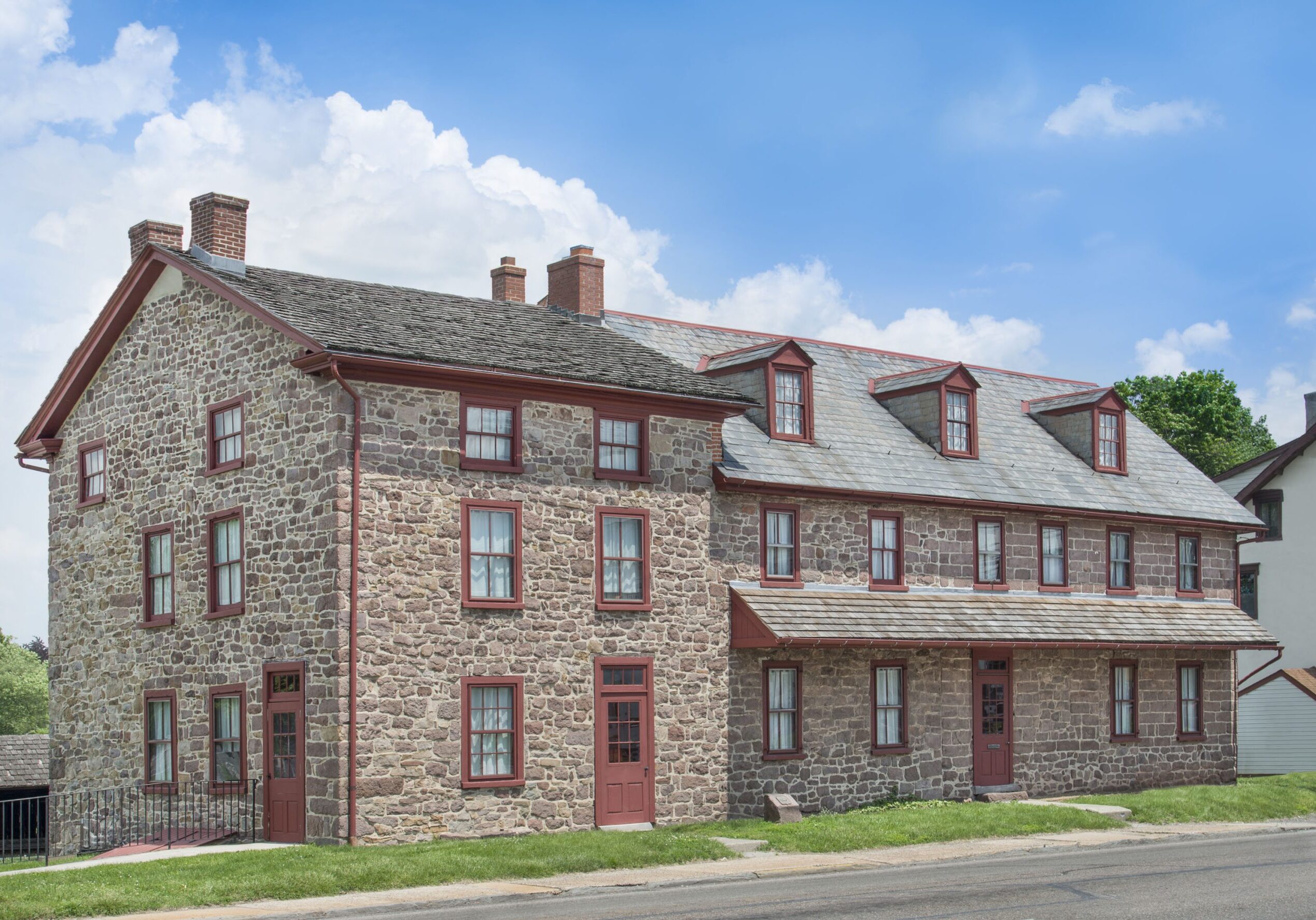 301 W. Main Street | Trappe, PA
The Center for Pennsylvania German Studies has five galleries for changing exhibitions and ongoing displays of furniture, ironwork, pottery, textiles, fraktur, paintings, and more that were made by talented Pennsylvania Germans craftspeople and artisans. This diverse group of people includes Lutherans, Reformed, Moravians, Schwenkfelders, Mennonites, Dunkards, and Amish.
Housed in the Dewees Tavern, the Center includes a research library and archives with extensive holdings on Pennsylvania German and American decorative arts, as well as local history and genealogy. The library/archives are open by appointment only; contact [email protected] to schedule.
The Center is open for guided tours on Saturdays from 10 am to 4 pm and on Sundays from 12 to 4 pm.
The oldest section of the Dewees Tavern dates to the 1740s; the building was expanded and remodeled c. 1800 and again c. 1835 to serve as a tavern operated by the Dewees family. The first floor was renovated in 2019 to create the Center for Pennsylvania German Studies.