Opportunities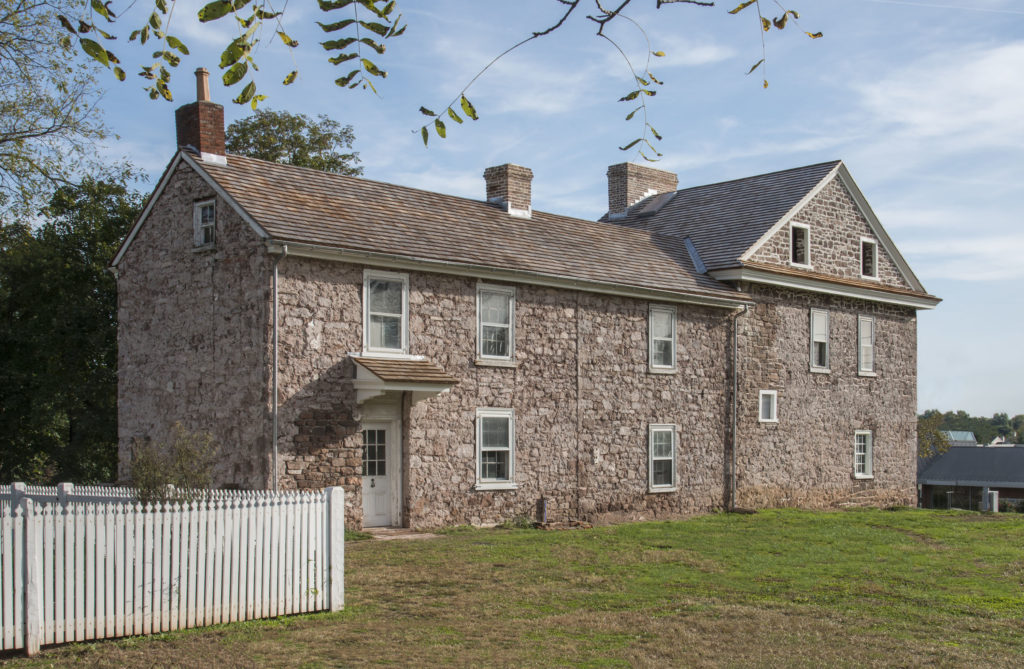 Restoration
With four historic structures to maintain, there are always restoration projects on our to do list! Here is just a sampling of current restoration projects planned for The Speaker's House:
$20,000 Rebuild side porch and cellar bulkhead doors
$15,000 Restore kitchen hearth and chimneystack
$5,000 Restore and shingle front door hoods
$3,000 Build new front door
$1,000 Conduct paint analysis to match original paint colors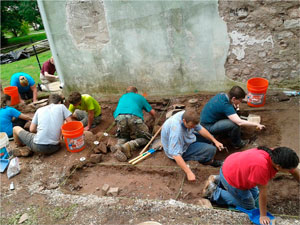 Archaeology field school
Our summer archaeology field school is always in need of new equipment and supplies. Here is a list of current needs:
$1,500 – 6 screens for sifting dirt to look for artifacts. Each screen costs $250.
$700 – Trowels, picks, shovels, kneeling pads, gloves, and other excavation tools
$500 – Lab supplies such as boxes, plastic storage bags, markers, pencils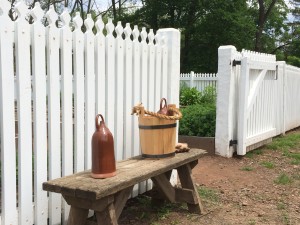 Gardens and Landscapes
We maintain two historic gardens open to the public–a traditional Pennsylvania German kitchen garden at The Speaker's House and a medicinal herb garden at the Henry Muhlenberg House. Donations are always welcome to help us purchase heirloom plants and seeds for the gardens. Volunteer help with the gardens and landscaping projects is also most welcome.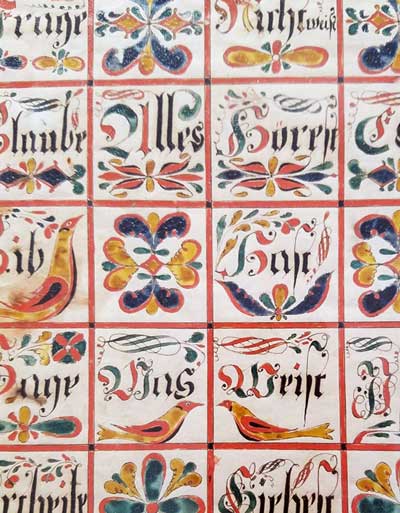 Collections
Historic Trappe has a growing collection of archival materials, rare and reference books, and museum artifacts. Donations of any size are always welcome to help us purchase archival boxes and housing materials, fund conservation treatments, add new reference books to our research library, and acquire important objects to fill gaps in our collection.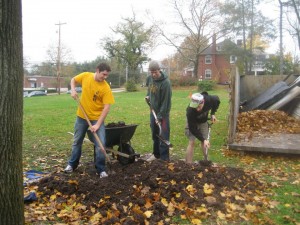 Volunteer
Be a part of a team of committed individuals passionate about history, education, and preservation. Join us!